Shaheen Afridi and Ansha Afridi Wedding Date Announcement
Celebrations Planned in Islamabad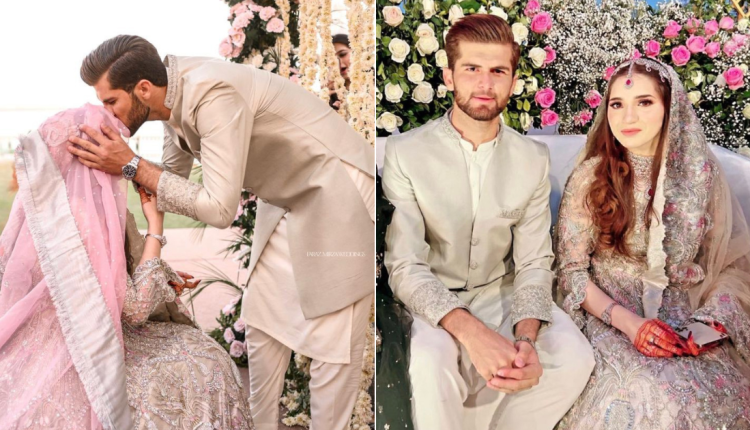 Shaheen Afridi and Ansha Afridi are all set to tie the knot following the conclusion of the Asia Cup 2023. Their wedding is scheduled for September 19, and the Valima reception is planned for September 21 in Islamabad. While the families haven't officially confirmed these dates, trusted sources have shared this information.
Earlier this year, in Karachi, Shaheen Shah Afridi and Ansha had their Nikah ceremony. They hosted a reception attended by notable personalities including cricket stars Babar Azam, Sarfaraz Ahmed, Naseem Shah, Shadab Khan, and squash legend Jahangir Khan. Preceding the Nikah, the couple celebrated their Mehndi function a day prior. This special journey began after they were engaged for two years.
The idea of marrying Ansha was initially proposed by Shaheen Afridi himself. Their families had a long-standing connection due to the friendship between Shaheen's brother and the renowned cricketer Shahid Afridi. Given this strong foundation of familiarity, they decided to take their relationship to the next level, and Shaheen expressed his admiration for Ansha as a supportive life partner.
Shaheen noted that their initial meeting was informal; they had known each other for some time and had even visited each other's homes. The Nikah ceremony served as a significant milestone in their love story, symbolizing a new chapter in their lives.