The Value of the ICC World Cup Trophy: Unveiling Its Price Tag
Here's How Much ICC World Cup Trophy Worth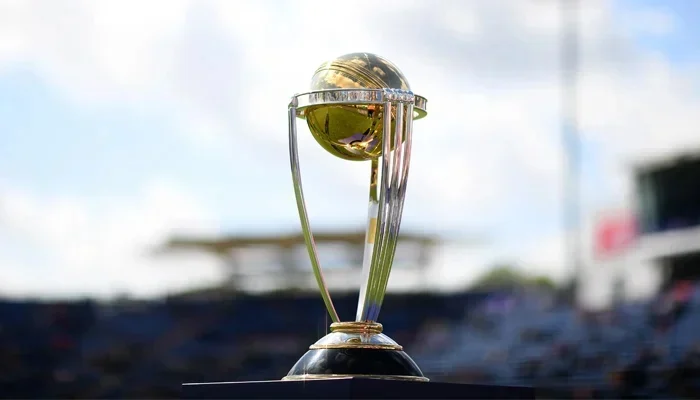 The trophy in question transcends being a mere physical object; it stands as a powerful symbol of honor, prestige, and extraordinary accomplishment within the realm of sports. With a substantial weight of 11 kilograms and towering at a majestic height of 60 centimeters, this trophy represents more than just an award; it encapsulates the pinnacle of athletic excellence, embodying the unwavering commitment and perseverance that define the sporting world.
The level of craftsmanship invested in the creation of this masterpiece is truly remarkable, with an estimated value of $30,000. Constructed from a harmonious blend of silver and gold, this trophy emanates an aura of opulence and grandeur. At its zenith, a golden globe proudly symbolizes the global scale of the event it signifies, likely representing an international sports tournament. Directly beneath the globe, three silver columns take on the appearance of cricket wickets and bails, aligning seamlessly with the cricketing theme.
An intriguing facet of this trophy lies in its historical significance. The names of the victorious teams from the event's storied past are meticulously engraved onto the lower section of the trophy, immortalizing their achievements for all time.
Interestingly, the original trophy remains within the hallowed halls of the International Cricket Council (ICC) headquarters in Dubai, not making its way home with the winning team. Instead, the champions are bestowed with an exact replica of the trophy, ensuring that this symbol of sporting greatness endures as a testament to the spirit of competition and dedication.