Virat Kohli's Selfless Gesture Wins Hearts During Second ODI vs West Indies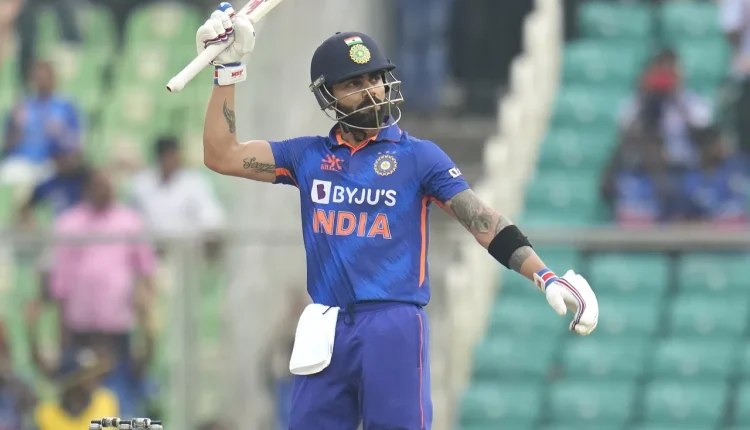 KENSINGTON OVAL, BARBADOS – Indian cricket superstar Virat Kohli, known for his prowess on the cricket field, displayed a different kind of leadership during the second ODI between India and the West Indies on August 2, 2023.
Even though Kohli wasn't part of the playing XI, he chose to be with the team at the Kensington Oval, actively supporting them from the sidelines.
A Gesture of Team Spirit
During the Indian innings, after the 37th over, Kohli and fellow cricketer Yuzvendra Chahal took to the field, wearing neon green vests over their jerseys. They brought drinks for Shardul Thakur and Kuldeep Yadav, who were at the crease at the time.
This act, though small in appearance, spoke volumes about Kohli's dedication to the team's success and his leadership qualities both on and off the field.
More Than Just a Player
Virat Kohli's gesture resonated with fans and cricket enthusiasts worldwide. It showcased a side of him that goes beyond his reputation as one of the highest-playing batters in the game. His selflessness and unwavering support towards his teammates made him even more beloved to fans.
A Symbol of Unity
In a sport where individual achievements often take center stage, Kohli's actions served as a reminder of the importance of teamwork and unity. It emphasized that every role, no matter how small, contributes to the overall success of the team.
Conclusion
Virat Kohli's act of kindness during the second ODI against the West Indies is a testament to his character and leadership. It's a lesson in humility and team spirit that transcends the boundaries of the cricket field.
As India continues its series against the West Indies, Kohli's presence, whether on the field or off, remains a source of inspiration and strength for the team and fans alike.