Visa Delays Cast Shadow on ICC World Cup 2023
Pakistani Fans and Journalists Await Indian Visas Amidst Cricket Frenzy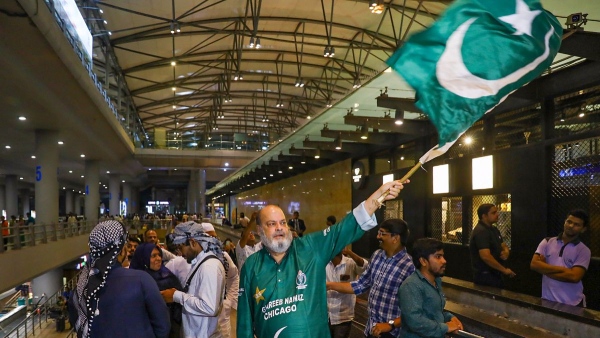 In a significant turn of events, the Pakistan Cricket Board (PCB) has voiced its deep disappointment over the prolonged delay in the issuance of Indian visas for Pakistani fans and journalists, casting a cloud of uncertainty over their participation in the ICC World Cup 2023.
Despite the mega cricket spectacle kicking off on October 5, Pakistani nationals are still awaiting the crucial travel document, leaving them in limbo. PCB Management Committee Chairman, Zaka Ashraf, took a proactive step by reaching out to Pakistan's Foreign Secretary, Syrus Sajjad Qazi, to address the pressing concerns surrounding the delay.
Ashraf, in a statement, conveyed the gravity of the situation and urged the Foreign Secretary to escalate the matter to India's Home Ministry, utilizing the channels provided by the Pakistan High Commission Office in New Delhi. As per ICC regulations, the host country is obligated to issue visas for fans and journalists covering the event. However, India seems to have turned a blind eye to Pakistan's appeals.
Expressing profound disappointment, the PCB underscored the ongoing uncertainty faced by Pakistani journalists and fans in securing Indian visas to cover the crucial ICC World Cup 2023 matches. The board reiterated its call to the International Cricket Council (ICC) and the Board of Control for Cricket in India (BCCI), emphasizing their responsibility to uphold the terms and conditions outlined in the Host agreement to facilitate visas for fans and journalists of participating teams.
Adding another layer to the unfolding drama, the PCB raised serious concerns about reported security threats in the Indian media and urged the government to assess the safety of the Pakistan squad during their time in India. Ashraf, in discussions with the foreign secretary, emphasized the paramount importance of the well-being and security of the Pakistani players.
Caretaker Prime Minister Anwaar-ul-Haq Kakar, in a recent interview, advocated for keeping politics separate from sports. Kakar highlighted the principled stance that, had the World Cup been hosted in Pakistan, visas would have been extended to Indian nationals. He stressed the importance of maintaining the sanctity of sports by keeping them insulated from political disputes.
As the visa saga continues, the cricketing world watches closely, hoping for a swift resolution to ensure the seamless participation of fans and journalists in the ICC World Cup 2023.