Zainab Abbas Expelled During ODI World Cup Coverage
Social Media Erupts as Renowned Presenter Forced to Leave India Amid Coverage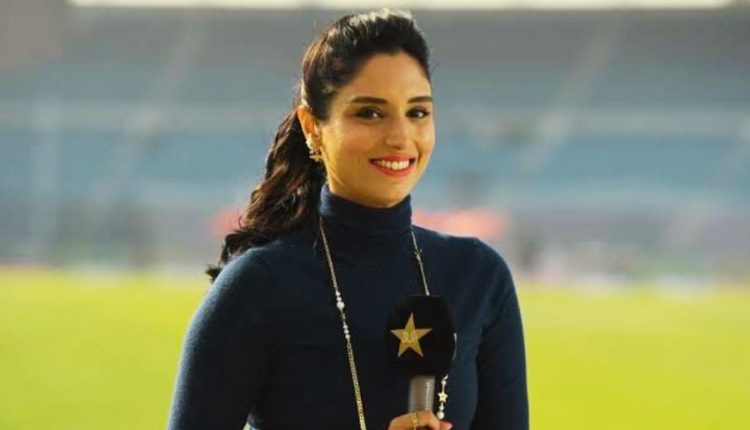 In a surprising turn of events that has sparked a social media storm, the Modi government has deported Zainab Abbas, a well-known Pakistani presenter covering the ongoing 2023 ODI World Cup. The decision stems from allegations surrounding tweets made eight years ago, reportedly targeting the Hindu religion and India, according to an Indian lawyer.
The lawyer swiftly took action, filing a cybercrime complaint against Zainab Abbas and urging the Delhi Police to register an FIR against her for the controversial tweets. Following this, the Pakistan-born presenter, who was originally covering the prestigious event in India, has reportedly relocated to Dubai.
The unfolding situation has prompted speculation, with some sources hinting at the International Cricket Council's (ICC) perceived inability to address what is being labeled as Indian propaganda. Zainab Abbas, recognized for her coverage of numerous international sports events, is now grappling with uncertainty surrounding the motives and timing of resurfacing old tweets. It is important to note that the authenticity of these tweets has not been officially confirmed.
This incident raises pressing concerns regarding the freedom of the press and the treatment of international media personnel, particularly in the context of a globally watched event like the World Cup. The episode adds to a recent string of incidents, as just last month, the pre-World Cup team bonding trip for the Pakistan team to Dubai was abruptly canceled due to pending visas for travel to India. As the situation develops, the implications for press freedom and the treatment of foreign media during major sporting events are likely to come under heightened scrutiny.