Dubai Launches State-of-the-Art 3D Printing Center
3D Printing Aircraft Parts for a Greener Future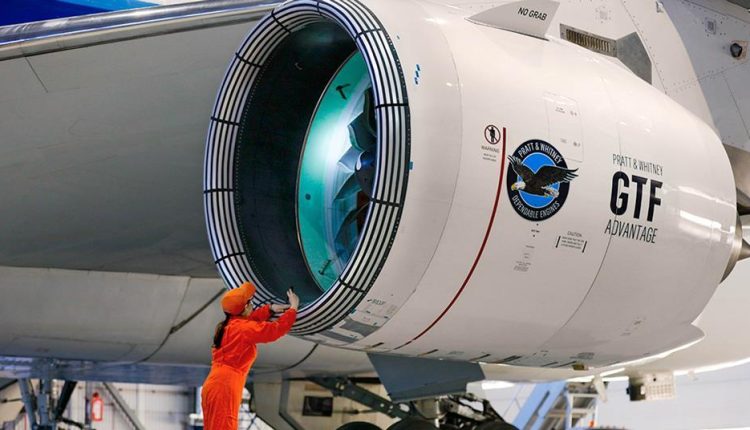 Dubai, a global aviation hub, is set to redefine the aerospace industry with a groundbreaking investment of AED 20 million in a state-of-the-art 3D printing center. This innovative venture, known as the Paradigm 3D Printing Hub, is poised to manufacture lightweight aircraft components at an unprecedented pace, contributing to a more sustainable future for air travel. The impetus behind this initiative is the imperative to address the aviation industry's environmental footprint, which accounts for approximately 3% of worldwide carbon emissions.
While the aviation sector continues its quest for electric aircraft solutions, enhancing the efficiency and sustainability of existing planes is an immediate priority. The Paradigm 3D Printing Hub, strategically located in Jebel Ali, emerges as a pioneer in this transformative endeavor. Leveraging the power of 3D printing technology, it is revolutionizing the production of aircraft replacement parts, promising a significant reduction in weight and, consequently, fuel consumption.
To put the significance of this innovation into perspective, picture airplane seats weighing up to 60% less than their traditional counterparts. This groundbreaking development translates into not only lighter aircraft but also a substantial reduction in the amount of fuel burned during flights.
At the core of this pioneering venture are cutting-edge 3D printers, sourced from the renowned Stratasys Ltd. The Paradigm 3D Printing Center has ambitious goals, aiming to produce 2,000 components annually initially. However, it has set its sights even higher, with plans to scale up production to a staggering 20,000 components annually within the next decade.
Situated in Dubai, a central aviation hub, the Paradigm 3D Printing Hub enjoys strategic advantages that streamline its operations. It minimizes delays associated with importing parts and ensures an uninterrupted supply chain. Remarkably, this facility is the first in the Middle East to produce aircraft components that meet the stringent EASA Part 21G aerospace regulations, signifying the highest safety standards in the industry.
The Paradigm 3D Printing Hub in Jebel Ali is not confined to a single category of parts. It boasts a diverse portfolio, manufacturing everything from in-flight bathroom components to vital cooling systems. Given that a standard Airbus A320 comprises approximately 340,000 individual components, the 3D-printed parts produced by this hub consistently match the strength and safety benchmarks of traditionally manufactured counterparts.
In a world striving for sustainability and efficiency, Dubai's Paradigm 3D Printing Hub is charting a new course for the aviation industry. With its ability to create lighter, more efficient aircraft components rapidly and reliably, it promises to be a catalyst for reducing the environmental impact of air travel while enhancing the industry's overall performance and safety standards. As this groundbreaking project takes flight, it underscores Dubai's commitment to innovation and leadership in aviation technology.