Google Empowers Pakistani Developers at Think Apps 2023 Event
Google's Think Apps 2023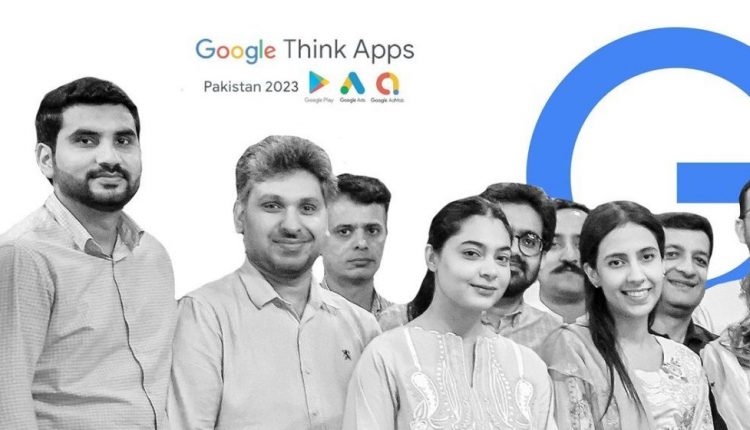 Google's recent Think Apps 2023 event held in Lahore, Pakistan, has sparked excitement and growth among over 500 Pakistani developers across 136 studios. This offline gathering, dedicated to apps and games, showcased Google's commitment to nurturing local talent and catapulting Pakistani-made apps onto the global stage.
Think Apps: Unleashing Potential
Think Apps follows the success of last year's Think Games and Gaming Growth Lab events in Pakistan, where Google collaborated with 1,600 developers and supported 50 early-stage gaming studios. This proactive engagement empowered developers to step onto the world stage and showcased Pakistan's rising prominence in the global gaming and app arena.
Google's support extended beyond gaming, benefiting over 5,000 Cloud developers and over 3,000 Android developers. Initiatives like Cloud Seekho S5 and Android Seekho S2 enabled skill development through community-led programs.
Pakistani App Economy on the Rise
Pakistan's remarkable progress in the global app economy is evident, with the country's developers climbing from 27th to 16th place in terms of app downloads between 2018 and 2023. The year 2022 marked a significant milestone, as apps developed in Pakistan were downloaded a staggering 4 billion times worldwide, reflecting a 30% compound annual growth rate (CAGR) from 2018 to 2020. Moreover, 65 apps from 24 local developers achieved top 10 rankings on both the Play Store and App Store in the gaming and app verticals in 2022 alone.
Unlocking Digital Opportunities
To catalyze Pakistan's digital potential further, Google is expanding its commitment through Think Apps. This program aims to bridge the gap between local developers and global expertise by offering insights and trends from industry leaders. Think Apps is structured around three core areas:
Build for Quality: Encourages developers to craft high-quality games with strong gameplay and creative design at their core.
Build for Profitability: Equips developers with insights on leveraging Google's AI-powered ad solutions for sustainable growth, user acquisition, and global expansion.
Build for Sustainability: Empowers developers to remain competitive by staying ahead of trends, outpacing rivals, and establishing long-term success.
Harnessing Success: Hazel Mobile Group
Hazel Mobile Group, a prominent Pakistani game development company, stands as a testament to Google's impact. Through Google's AAA (Android, AdMob, and Ads) Growth Framework, Hazel Mobile Group has created over 100 games and apps, generating more than 2 billion app downloads worldwide. This success story has not only enriched Pakistan's digital landscape but also generated over 200 jobs within the country.
As Google's Think Apps initiative continues to unfold, the trajectory of Pakistani developers promises to scale new heights, with innovation and global competitiveness at its core.
Waqas Ahmed, Chief Technology Officer, of Hazel Mobile, said:
"Google has been helpful in providing us with dedicated support, sharing the tools and insights needed to shape up our long-term thinking, and guiding us in optimizing our growth strategy."