Pakistan's E-Banking Transactions Surge to 85%
State Bank of Pakistan Reveals Rapid Digital Transformation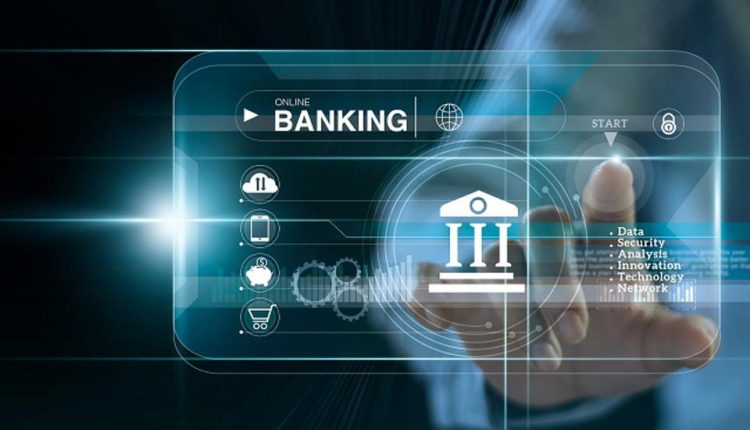 Pakistan's financial landscape is undergoing a significant transformation as electronic banking transactions surged to make up 85% of the total payments processed by banks and microfinance institutions in the fiscal year 2023. This substantial increase from the 80% recorded in the previous fiscal year demonstrates a growing trend among customers towards embracing digital channels for their financial needs.
The State Bank of Pakistan (SBP) released these remarkable statistics, showcasing the nation's rapid shift towards digital financial solutions. In total, banks and microfinance institutions processed a staggering 2,073.3 million e-banking transactions valued at Rs. 167.4 trillion during FY23. This marks an impressive year-over-year growth of 28.6% by volume and 21.4% by value.
Breaking down the e-banking transactions by value, real-time online banking transactions took the lead with a dominant 68.1% share, followed by the combined share of internet and mobile phone banking at 23.9%. However, in terms of transaction volume, internet and mobile phone banking held the largest share at 40.1%, closely followed by ATM-based transactions at 39.1%.
Payment Cards and Digital Banking on the Rise
The report also highlighted a surge in the usage of payment cards, with a 24% increase compared to the previous year, resulting in 58.1 million cards in circulation by the end of FY23. Internet banking users also witnessed significant growth, rising by 15.1% to reach 9.6 million, while mobile phone banking users saw a remarkable increase of 30.2%, reaching 16.1 million during FY23.
Branchless Banking and E-commerce Sector Flourishing
Branchless banking mobile app users experienced a substantial 42% growth, totaling 57.8 million in FY23 compared to 40.8 million in FY22. The e-commerce sector also thrived, with a 41% increase in merchant registrations with banks and microfinance institutions compared to the previous fiscal year.
Raast Revolutionizing Payments
To promote account-to-account-based payments and enhance financial inclusion, Raast, a free and instant retail payment system, played a pivotal role by processing 155 million transactions totaling Rs. 3.169 trillion in FY23.
ATMs and Point of Sale (POS) on the Rise
The number of ATMs increased by 3.9% in FY23, with 17,808 ATMs available across various locations in Pakistan. Additionally, 520 Cash Deposit Machines (CDMs) were accessible 24/7 to facilitate cash and cheque deposits, a trend driven by banks' efforts to reduce branch footfall.
Point-of-Sale (POS) services also showed substantial growth in FY23, with 9.9% more terminals, reaching a total of 115,288 POS terminals across the country.
Paper-Based Transactions Show Resilience
Despite the surge in digital transactions, paper-based transactions saw a notable increase of 20.1%, amounting to Rs. 228.7 trillion in FY23, compared to Rs. 190.4 trillion in FY22. However, the number of paper-based transactions declined by 4.5% to 374.3 million in FY23. This suggests that customers are increasingly favoring e-banking channels for smaller payments while opting for paper-based methods for higher-value transactions.
It's important to note that average transaction sizes differed significantly, with cash deposits and withdrawals at banks' counters averaging Rs. 295,925 and Rs. 217,549 per transaction, respectively. Utility bill payments had an average ticket size of Rs. 32,742 per transaction.
The Evolving Digital Payments Landscape
Pakistan's digital payments landscape has evolved significantly in the last decade, driven by enabling regulations and technology-oriented market participants. Fintechs, Electronic Money Institutions (EMIs), Payment Services Providers (PSPs), and Payment System Operators (PSOs), in addition to traditional banks and microfinance institutions, have played a crucial role in advancing digital payment infrastructure.
Despite these strides, challenges persist in overcoming the preference for cash-based transactions, as evidenced by the high Currency in Circulation (CiC) and the ongoing influence of the informal economy. These factors continue to impede the broader adoption of digital payments in Pakistan.