PTA- Rules Out Immediate Launch of New Biometric System for SIM Card Issuance
PTA Clarifies: No Immediate Launch of Iris Biometric System for SIM Card Registration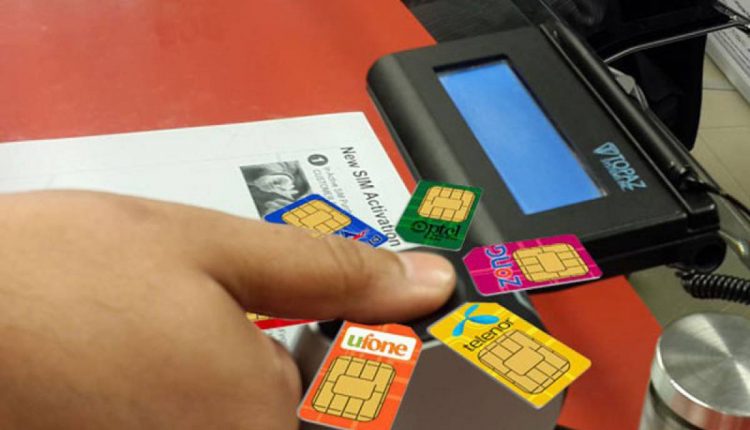 The Pakistan Telecommunication Authority (PTA) has clarified that the immediate implementation of SIM card registration through the iris biometric system is not on the cards at present.
According to PTA officials, no such proposal is currently under consideration, as the National Database and Registration Authority (NADRA) has not approached the authority regarding the introduction of this system.
As Pakistan's population stands at approximately 250 million, implementing an iris biometric authentication system would require millions of machines across the country to collect users' iris data, which would undoubtedly require a considerable amount of time.
PTA officials emphasized that the potential launch of the iris biometric system for SIM card registration hinges on NADRA, and as of now, no agreement has been signed between PTA and NADRA for this specific system. However, PTA and NADRA have already initiated the issuance of SIM cards through the Multi-Finger Biometric Verification System (MBVS) in December 2022.
A collaboration agreement was also signed between NADRA and mobile phone operators for the MBVS, significantly tightening SIM card registration and verification processes to prevent the issuance of fake SIM cards and combat fraudulent activities.
Officials further stated that adopting the Iris biometric system for SIM card registration could enhance security and reduce the possibility of forgery. PTA has expressed no objection to this biometric system, and discussions are expected to take place between the two institutions, with the involvement of mobile phone operators, to explore the possibility of adopting the new biometric system.
If a consensus is reached on implementing the Iris biometric system, an agreement will be signed between PTA, NADRA, and mobile phone operators. However, it is too early to provide any definitive statements before the entire process unfolds.
NADRA has recently introduced a new biometric authentication system called "Iris," which relies on scanning the eyes for identification. According to NADRA, the chance of recognition errors using the iris is minimal, as the iris, the circular area around the pupil of the eye, remains unchanged throughout a person's life. NADRA also notes that a scan conducted at an early age can serve as a permanent identification record. The adoption of this system could further enhance identification and authentication processes in various sectors across the country.