Meezan Bank Offering Exclusive Umrah Package On Easy Monthly Installments
Easy Monthly Installments: Meezan Bank's Exclusive Umrah Package Offer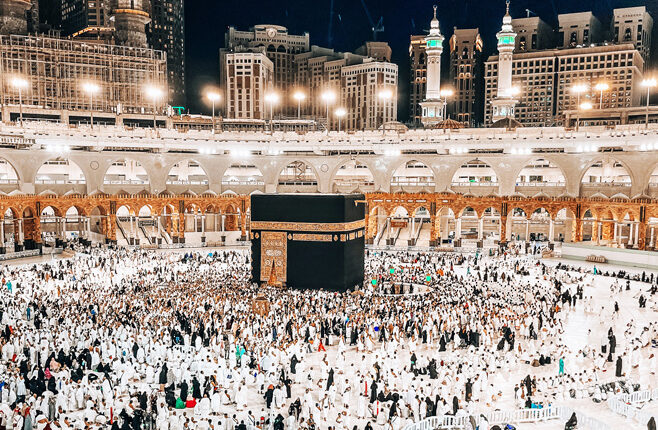 Meezan Bank and Labbaik Travel Assan have joined hands to present a unique opportunity to Muslim pilgrims looking to undertake the sacred journey of Umrah in November 2023. This Exclusive Group Umrah package is tailored to ensure a smooth and spiritually enriching pilgrimage.
What sets this offering apart is its flexible payment options. You have the choice to make an upfront cash payment for your Umrah package or select the convenience of monthly installments. Meezan Bank is proud to be the only financial institution that does not charge any profit on Umrah financing, making this spiritual journey accessible to a wider range of individuals.
As with any offer, there are specific terms and conditions that must be met to ensure the seamless facilitation of your Umrah pilgrimage. You can obtain the full details of these conditions upon inquiry or application, as we are committed to delivering a transparent and ethical service to our customers.
Meezan Bank recognizes the profound significance of the Umrah journey and is dedicated to making it accessible and affordable. We are eager to assist you in fulfilling your spiritual aspirations while providing financial solutions that cater to your unique needs. Come and join us on this sacred path with Meezan Labbaik and experience a transformative Umrah journey in November 2023.
The Meezan Labbaik Package includes several essential elements to ensure a seamless Umrah journey. This encompasses E-Visa facilitation for a hassle-free entry process, transportation arrangements within sacred locations, flight tickets for travel convenience, Ziarat assistance for meaningful visits, and accommodations at well-appointed hotels, all meticulously designed to enhance your spiritual experience.