NASA Confirms July 2023 as Hottest Month on Record
NASA Confirms Hottest Month Ever, Raises Alarm on Climate Change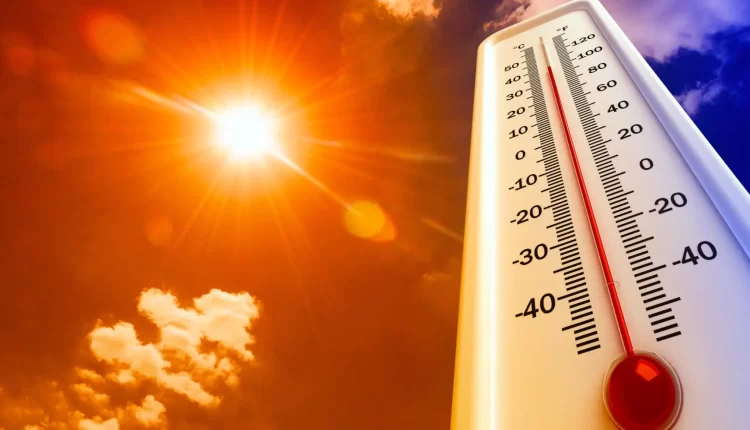 NASA's Goddard Institute for Space Studies (GISS) in New York has confirmed that July 2023 has set a new heat record, surpassing all other months in global temperature history. The cause? Most likely human actions that are warming up the planet.
Compared to other Julys, July 2023 was hotter by 0.43 degrees Fahrenheit (F) (0.24 degrees Celsius (C)) in NASA's records. It was also much warmer, 2.1 F (1.18 C), than the average July between 1951 and 1980.
The scientists at GISS mainly look at temperature changes over really long times. They found that July 2023 was super hot.
Nasa Administrator Bill Nelson said, "Nasa data confirms what billions around the world literally felt: temperatures in July 2023 made it the hottest month on record." He thinks it's very clear that we need to act now to protect our planet and the communities we live in.
Some places like South America, North Africa, North America, and the Antarctic Peninsula got even hotter – about 7.2 F (4 C) hotter than usual. The extreme heat this summer put a lot of people under heat warnings and caused many heat-related problems and even deaths.
This July was another sign of a long-term warming trend caused by humans, mainly due to pollution from things like factories and cars. This trend has been going on for about 40 years.
According to NASA's data, the five hottest Julys since 1880 have all been in the past five years.
A smart scientist from NASA, Katherine Calvin, said, "Climate change is affecting people and nature everywhere. It's getting worse as things get warmer. We study these changes and their causes, like greenhouse gases, so we can help people plan for what's coming."