Pakistan Weather Forecast: Heavy Rainfall Expected in Multiple Regions
Low Pressure Area Approaches: Pakistan's Rainfall Outlook from 18th to 21st September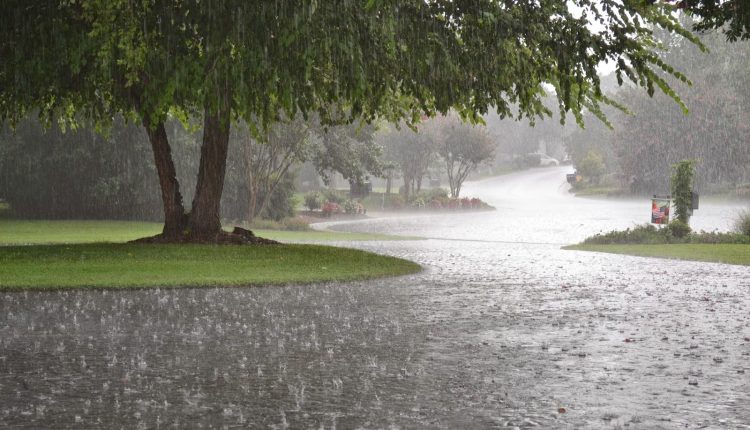 In a recent update from the Pakistan Meteorological Department (PMD), the nation is bracing for more rainfall in various regions over the next few days. PMD forecasts indicate that several areas, primarily in Sindh, are likely to experience heavy to isolated very heavy falls, with significant implications for local communities, agriculture, and travel plans.
The PMD's latest weather bulletin highlights the following key developments:
1.Heavy Rainfall in Sindh: The PMD predicts heavy and isolated very heavy rainfall in several districts of Sindh, including Thatta, Badin, Sajawal, Umerkot, Tharparkar, and Mirpurkhas. This forecast is particularly crucial for residents and farmers in these regions, as it may lead to inundation in low-lying areas.
2.Low Pressure Area (LPA) in Rajasthan: A low-pressure area (LPA) has formed over Southeast Rajasthan, India. It is expected to move southwestwards over the next 48 hours. This weather phenomenon is a significant factor contributing to the expected rainfall in Pakistan.
3.Geographical Extent of Rainfall: Rain and wind-thundershowers, with moderate to isolated heavy falls, are expected in a wide range of areas in Sindh, including cities like Karachi and Hyderabad. Additionally, isolated places in Sukkur, Ghotki, Qambar Shahdadkot, and various regions in Balochistan, Punjab, Khyber Pakhtunkhwa, Kashmir, Gilgit Baltistan, and Islamabad are also likely to experience rainfall from the 18th evening/night to the 21st of September.
Impacts and Advisories:
-Flooding Risks: Residents in Thatta, Badin, Sajawal, Umerkot, Tharparkar, and Mirpurkhas are advised to be prepared for heavy rains, which may lead to inundation in low-lying areas. Farmers are particularly urged to manage their crop activities accordingly.
-Traveler Precautions: Tourists and travelers are advised to exercise caution and remain vigilant during their journeys, as adverse weather conditions can lead to unexpected situations.
-Structural Damage: Wind thunderstorms associated with the rainfall may pose risks to loose structures, including electric poles and solar panels. Individuals are encouraged to secure their belongings.
-Safety First: The general public is urged to prioritize safety during windstorms, lightning, and heavy rains. Staying indoors or seeking shelter in safe locations is strongly recommended.
-Authorities on Alert: All relevant authorities are advised to remain on high alert and take necessary precautionary measures during this forecasted period to minimize potential damage and ensure public safety.
As the nation prepares for these weather events, vigilance, preparedness, and adherence to safety guidelines are of paramount importance to mitigate risks and ensure the well-being of communities across Pakistan.