Urban Flooding Warning Issued for Islamabad, Rawalpindi, and Major Cities
Urban Flooding Warning Amid Monsoon Season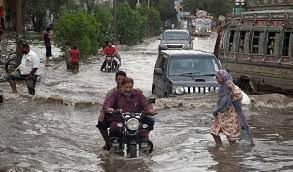 On July 20, 2023, the Pakistan Meteorological Department (PMD) issued a crucial warning, cautioning residents and authorities about the possibility of urban flooding in low-lying areas of Islamabad, Rawalpindi, and several other major cities. The warning, effective from July 20th to 22nd, comes as the country experiences the impact of monsoon currents from both the Arabian Sea and Bay of Bengal, extending into various regions.
According to the weather report, several cities are at high risk of urban flooding during this period, including Peshawar, Sialkot, Narowal, Gujranwala, and Lahore. The PMD advisory highlights the vulnerability of certain regions to landslides, particularly in Murree, Galliyat, Kashmir, Gilgit Baltistan, and the hilly areas of Khyber Pakhtunkhwa.
Furthermore, the weather department has raised concerns about possible flooding in the local Nullahs of Dera Ghazi Khan and adjoining areas of Balochistan during the forecasted period. The authorities are urging residents in these regions to take necessary precautions and remain vigilant to ensure their safety and minimize potential damage caused by heavy rainfall and subsequent flooding.
The ongoing monsoon season, coupled with an active westerly wave affecting the upper parts of Pakistan, has significantly increased the likelihood of heavy rainfall in various regions. For today (Thursday), the weather forecast indicates rain, wind, and thundershowers in Kashmir, Islamabad, Potohar region (including Punjab), northeast and south Balochistan, Khyber Pakhtunkhwa, and Sindh. Moreover, isolated places in Kashmir, northeast Punjab, upper Khyber Pakhtunkhwa, and eastern Sindh may experience heavy rainfall during this period.
On Friday, similar weather conditions are expected in Kashmir, Islamabad, Pothohar region (including Punjab), northeast and south Balochistan, Khyber Pakhtunkhwa, and Sindh. Once again, heavy falls are anticipated in isolated places in Kashmir, northeast Punjab, Pothohar region, Islamabad, upper Khyber Pakhtunkhwa, and eastern Sindh during this period.
Given the potential for severe weather events, it is essential for residents in the affected regions to heed the warnings and stay prepared. Local authorities and disaster management teams are urged to be on high alert, deploying necessary resources and coordinating emergency responses to handle any unforeseen situations.
The impact of urban flooding can be severe, leading to property damage, disruption of daily life, and even posing risks to human life. Timely preparedness measures, such as clearing drainage systems, monitoring water levels, and issuing evacuation alerts where necessary, can significantly mitigate the potential consequences of heavy rainfall and flooding.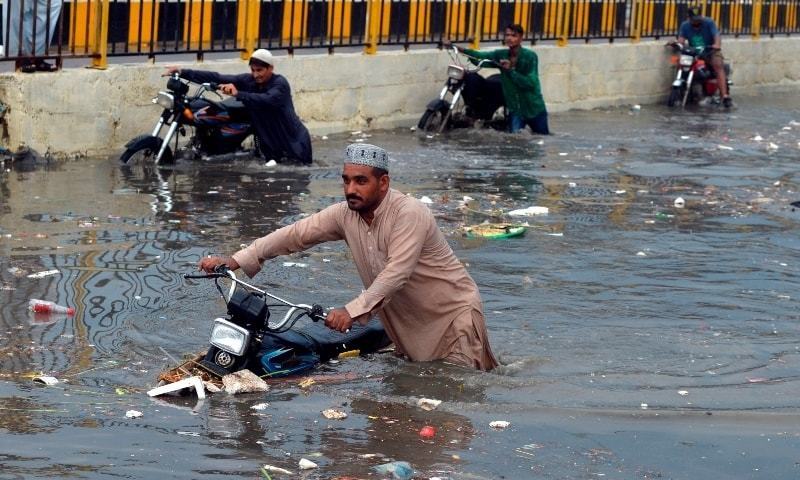 As the country navigates through the monsoon season, it is vital for all citizens to prioritize safety, adhere to weather advisories, and cooperate with authorities to ensure a resilient response to any adverse weather conditions. By taking these collective actions, Pakistan can better safeguard its communities and infrastructure during this challenging period of monsoon activity.