Job Opportunities at Meezan Bank in Pakistan
Exploring Careers in Islamic Banking - Eligibility and Application Process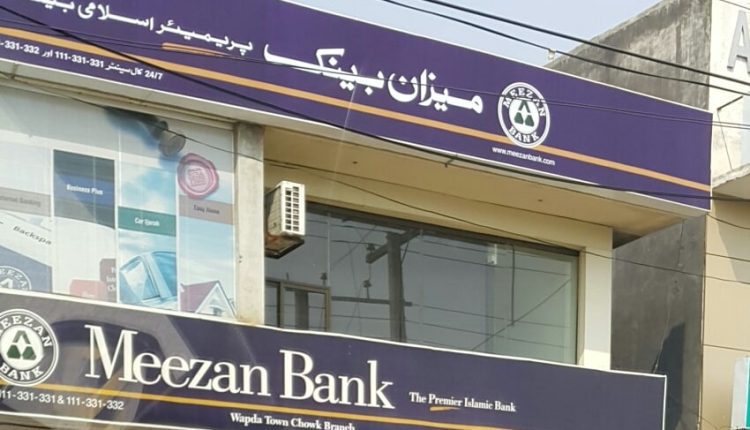 Pakistan's Leading Islamic Bank Welcomes Aspirants for a Fulfilling Career
In a bid to empower individuals with lucrative opportunities in the banking sector, Meezan Bank is extending a warm invitation to join its ranks. With a diverse array of positions spanning finance, customer service, operations, and more, Meezan Bank offers a gateway to a promising career for those eager to shape their future within the realm of banking.
About Meezan Bank: A Beacon of Ethical Banking
Meezan Bank proudly stands as one of Pakistan's preeminent Islamic banks, renowned for its unwavering commitment to ethical banking practices. This institution is dedicated to delivering Shariah-compliant financial services, catering to the financial needs of individuals, businesses, and corporations, all while upholding Islamic principles. A customer-centric approach is at the core of Meezan Bank's ethos, with an unwavering commitment to delivering top-notch service and innovative financial solutions.
Advantages: Why Choose Meezan Bank?
Working at Meezan Bank is a proposition laden with benefits. Firstly, the bank's steadfast adherence to Islamic banking principles provides a unique appeal for individuals seeking alignment with their values in a banking career. Secondly, Meezan Bank actively fosters professional growth and career progression through comprehensive training programs and development initiatives, empowering employees to hone their skills and expand their knowledge.
Eligibility Criteria: The Path to a Meezan Bank Career
To embark on a career journey with Meezan Bank, candidates must meet specific eligibility criteria:
1. Educational Qualifications: A minimum of a bachelor's degree is typically required, preferably in fields such as finance, banking, business administration, or economics.
2. Experience: While not mandatory for all positions, relevant work experience in the banking or financial sector is often preferred, with specific requirements varying based on the role.
3. Knowledge of Islamic Banking: Familiarity with Islamic banking principles and practices is highly regarded at Meezan Bank, making a strong understanding of Shariah-compliant banking advantageous.
4. Skills and Competencies: Possessing robust analytical, communication, and interpersonal skills is paramount for success in a banking role. Attention to detail, problem-solving abilities, and teamwork are equally valued attributes.
5. Professional Certifications: Certain positions may necessitate specific certifications or qualifications, such as the Certified Islamic Banker (CIB) or Certified Financial Planner (CFP).
6. Age and Nationality: Generally, candidates must meet the legal working age requirement and hold Pakistani nationality to be considered for employment at Meezan Bank.
How to Apply: Your Path to Meezan Bank
For those keen on joining the Meezan Bank family, the application process is straightforward:
1. Click on the "Apply Now" button provided below.
2. Choose the desired position and review the job description, requirements, and responsibilities in detail.
3. Prepare a polished resume/CV and a compelling cover letter that highlights your pertinent skills, qualifications, and prior experience.
4. Complete the online application form, ensuring that all information provided is accurate and comprehensive.
5. Attach your meticulously crafted resume/CV and cover letter to the application.
6. Before submission, double-check all details for accuracy.
7. Keep a vigilant eye on your email after submission, as this is where you'll receive updates and potential interview invitations.
Meezan Bank stands ready to welcome aspiring individuals into its fold, offering a career path rich with opportunities for growth, development, and the chance to contribute to ethical banking practices in Pakistan. Join Meezan Bank and embark on a fulfilling journey in the world of Islamic banking today.
Current Job Openings:
| | | |
| --- | --- | --- |
| Titles | Locations | Apply links |
| Personal Banking Officer | Karachi, Lahore, Islamabad, Pakistan | Apply Now |
| Product Manager – Digital Account Onboarding | Karachi, Pakistan | Apply Now |
| Product Manager – Digital Payments | Karachi, Pakistan | Apply Now |
| Product Manager – Digital Platform and Growth | Karachi, Pakistan | Apply Now |