Pictor: A Top-Notch and Free Software for Image Editing
Discover the Simplicity and Versatility of Pictor Today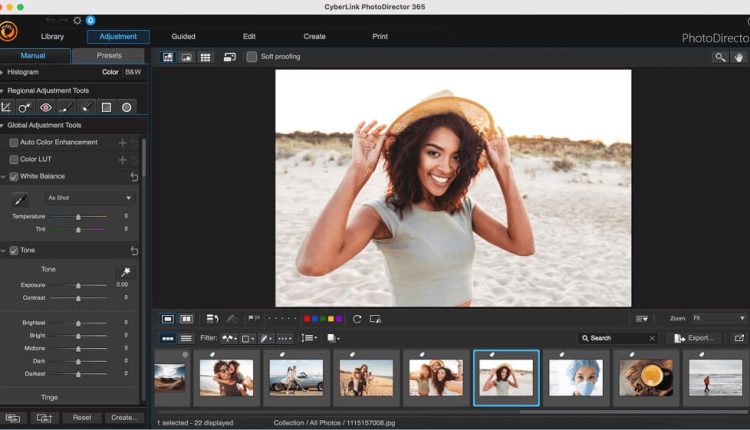 In the realm of image editing, Pictor stands out as a remarkable and cost-free software. Notably, it boasts superb features tailored for batch editing, setting it apart from other popular options like Photoshop or GIMP.
One of Pictor's standout features is its portability. It is a lightweight program that can be carried on a USB drive, allowing you to edit images on the go. Furthermore, its user interface is intuitively designed, making it accessible to both novice and experienced users.
While Pictor may not rival heavyweight applications like Photoshop or GIMP in terms of advanced functionalities, it does come equipped with a variety of impressive features.
One of its key functionalities is the ability to create new images and craft novel collages based on an array of patterns readily available in its gallery. Whether you are a budding graphic designer or simply looking to enhance your images, Pictor can prove to be a valuable asset.
After loading an image into the program, you have the flexibility to manipulate it according to your preferences. Whether you need to adjust colors, crop, or apply filters, Pictor offers versatile tools for your editing needs.
Moreover, Pictor allows you to seamlessly incorporate images into collages and offers an easy-to-use saving feature, ensuring your creations are preserved for future reference or sharing.
Pictor supports a wide range of image formats, including JPEG, GIF, PNG, TIFF, BMP, WBMP, EJPG, PL, EPL, MPO, EMPO, WebP, PBM, PGM, and PPM. This compatibility ensures that you can work with your preferred file format without hassle.
In conclusion, Pictor is a reliable and user-friendly option for image editing, with an emphasis on batch processing and collage creation. Its portability and support for various image formats make it a versatile choice for anyone seeking a free and accessible image editing solution. To download this software, Click. Give Pictor a try, and you may find it to be a valuable addition to your image editing toolkit.