Ranbir Kapoor's Bold Sacrifice: Redefining Value for 'Animal' Movie Production
Bollywood Star Takes Pay Cut for Grand Vision of Director Sandeep Reddy Vanga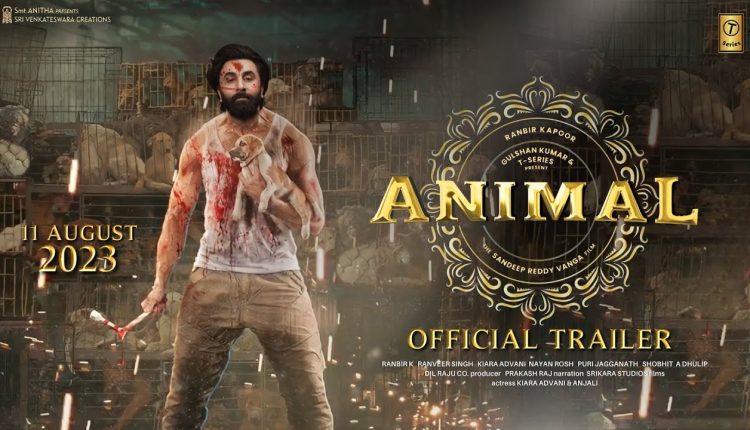 In a surprising move, Bollywood heartthrob Ranbir Kapoor has chosen to prioritize the success of his upcoming thriller, "Animal," over his own financial gain. Reports from PinkVilla shed light on Kapoor's commendable sacrifice, a gesture aimed at realizing director Sandeep Reddy Vanga's "grand vision."
The sacrifice in question is directly linked to unforeseen delays in the post-production phase, resulting in a substantial spike in production costs. Known for his hefty fee of ₹70 crore per film, Kapoor decided to slash his usual rate by half, settling for a reduced fee ranging between ₹30-35 crore. The actor's decision was driven by a sincere desire to elevate the production standards of his forthcoming gangster saga.
Sources suggest that Kapoor's willingness to compromise on his fee may translate into a share of the film's profits, reflecting his confidence in the potential success of "Animal." This strategic move positions Kapoor not just as an actor but as a stakeholder invested in the film's outcome.
"Animal," teased to the audience with a gripping two-minute trailer released on Ranbir's birthday last year, promises a power-packed cinematic experience. The teaser showcases intense action sequences, charting the 41-year-old actor's transformation from a privileged golden spoon boy to a bearded gangster, with Bobby Deol portraying the formidable antagonist.
Fans have enthusiastically applauded Kapoor for embracing such a "massy role," expressing anticipation for the film's theatrical release scheduled for December 1. The actor's decision to prioritize the film's quality over personal gain has not only garnered respect but has also intensified the buzz around this highly awaited cinematic venture.