UAE Mall Celebrates with Dh1-million Gift Card Giveaway for Lucky Shoppers
Join the Festivities and Grab Your Chance at The Ultimate Shopping Prize!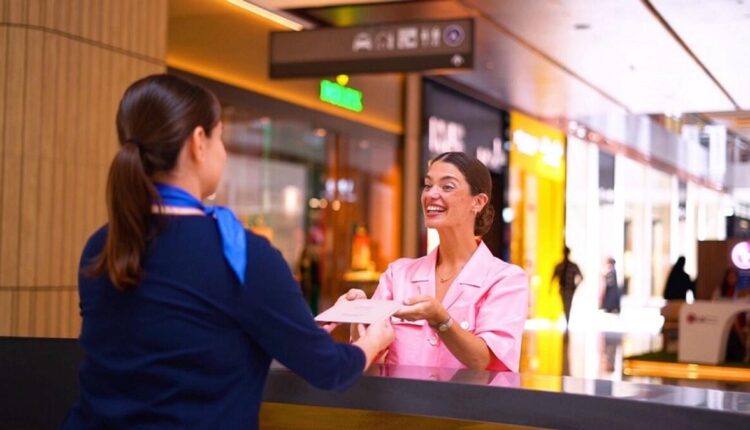 Abu Dhabi's iconic shopping destination, The Galleria Al Maryah Island, is pulling out all the stops for its 10th-anniversary celebration. Until October 31, shoppers have the incredible opportunity to claim their share of Dh1 million in gift cards. All it takes is a minimum spend of Dh500. Even if you don't hit the Dh500 mark in a single receipt, worry not – you can pool multiple receipts to qualify.
Every day, The Galleria randomly selects multiple winners, and each fortunate winner will be awarded a generous Dh10,000 gift card. The grand total of 100 winners will contribute to a staggering Dh1 million in gift cards. Halfway through the celebration, 50 individuals have already struck it lucky with Dh10,000 gift cards, leaving another 50 up for grabs. Participation in this Dh1 million gift card extravaganza is as easy as scanning and uploading your receipts totaling Dh500 or more at thegalleria.com.
In a special nod to the milestone, The Galleria is giving guests who purchase gift cards valued at Dh250 or more before October 31 a unisex fragrance as a token of appreciation.
Since its grand opening in 2013, The Galleria Al Maryah Island has reshaped the shopping landscape in Abu Dhabi, drawing in over 34 million visitors annually. It boasts a diverse array of renowned brands, including Hermes, Dior, Louis Vuitton, Chanel, and an eye-catching Apple store set against a picturesque water feature. This anniversary event underscores The Galleria's unwavering commitment to excellence and innovation.