itel S23: Revolutionizing Pakistani Tech with Style and Innovation
itel S23, Introducing Pakistan's First Color-Changing Smartphone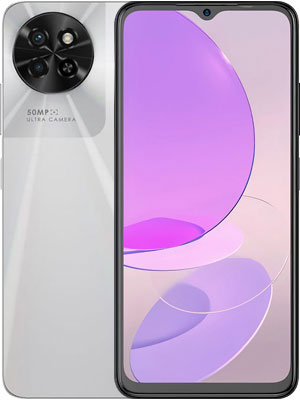 itel S23: The Ultimate Fusion of Style and Technology in Pakistan
Discover the revolutionary itel S23, Pakistan's pioneering color-changing smartphone that redefines style and technology. CEO Mr. Zeeshan Yousuf's commitment to enhancing Pakistani lives is evident in this remarkable product.
The itel S23 Unveiling: A Leap Towards the Future
At the launch of the itel S23, a groundbreaking addition to itel's smartphone series, CEO Zeeshan Yousuf expressed excitement, emphasizing the brand's dedication to offering high-quality, affordable technology. The itel S23 is set to make waves in the market, solidifying itel's position in Pakistan.
itel S23 Specs: Where Style Meets Performance
The itel S23, priced at Rs 35,999/-, combines innovation with style. Its 50MP rear camera and 8MP AI front camera capture every detail, while 16GB RAM, 128GB ROM, and a powerful processor ensure seamless performance.
Elegance Meets Functionality: Design and Display
Featuring a color-changing design, the itel S23 is a style statement. Its 6.6″ high-definition display offers a 90Hz refresh rate, promising an immersive experience with enhanced visuals and reduced eye strain.
Endurance Meets Efficiency: Battery and Security
With a 5000mAh battery and 10W fast charging, the itel S23 ensures extended usage. Security is paramount with a side fingerprint scanner and Face ID, safeguarding your data from unauthorized access. Regular security updates shield you from evolving threats.
itel's Promise: "ENJOY BETTER LIFE"
itel stands by its promise of "ENJOY BETTER LIFE." The itel S23 exemplifies this ethos, offering a seamless shopping experience with top-notch specs, premium quality, and honest pricing.
Embrace the future of smartphones with the itel S23, where technology meets style, and innovation meets affordability. Experience itel's commitment to excellence through this remarkable device.
Get your hands on the trendiest smartphone in the best value category. Order yours now at
itel S23 At a Glance:
| | |
| --- | --- |
| Specs | Details |
| Design | High-value laminate + color-changing design |
| Camera | 50M high-definition pixel photosystem |
| RAM | 16GB (8+8GB) extended RAM via memory fusion |
| Storage | 128GB ROM, expandable up to 1TB |
| Gaming Experience | Mainstream gaming experience |
| Screen | 6.6″ large screen with a wide field of view |
| Resolution | High-definition resolution |
| Refresh Rate | 90Hz screen refresh rate |
| BrightnessAdjustment | Multi-level brightness adjustment |
| Battery | 5000mAhType-C charging |
| Processor | Powered by 12nm Octa-core processor |
| Price | Rs 35,999 |