DHA Quetta Launches Online Form Submission for Commercial Plots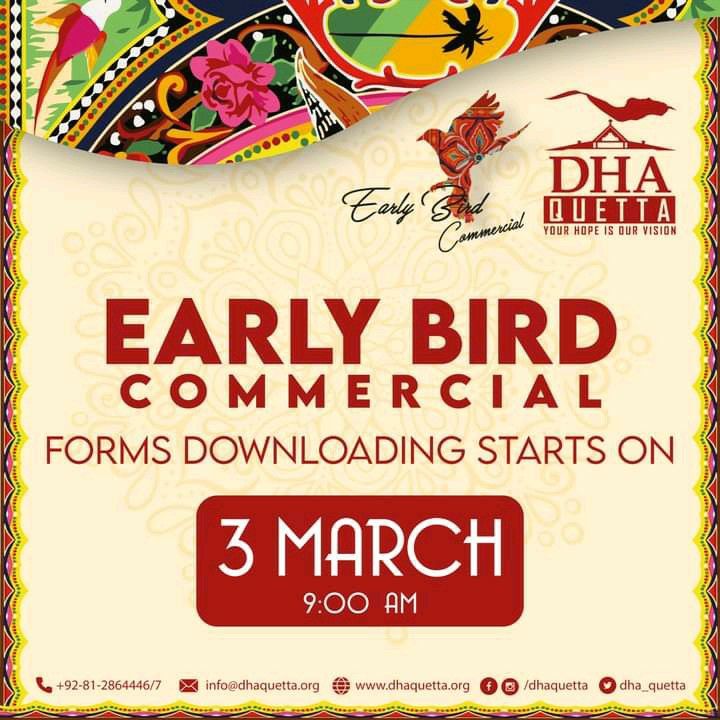 DHA Quetta has set an example for other housing societies by launching an online form submission process for commercial plots. The society has introduced a hassle-free process for interested buyers to apply for commercial plots ranging from 4 marla, 8 marla, and 1 kanal.
According to the official announcement, the online form for commercial plots is available on the DHA Quetta website. Interested buyers can easily access the form and fill it out with the required information. Payment can also be made online through various payment options, making the process more convenient for buyers.
The society has made sure that the online submission process is user-friendly and easy to understand for everyone. The website provides a step-by-step guide to fill out the form correctly and avoid any confusion during the application process.
Furthermore, the society has also announced that the commercial plots will be allotted through a transparent balloting process. The balloting date is yet to be announced by the society.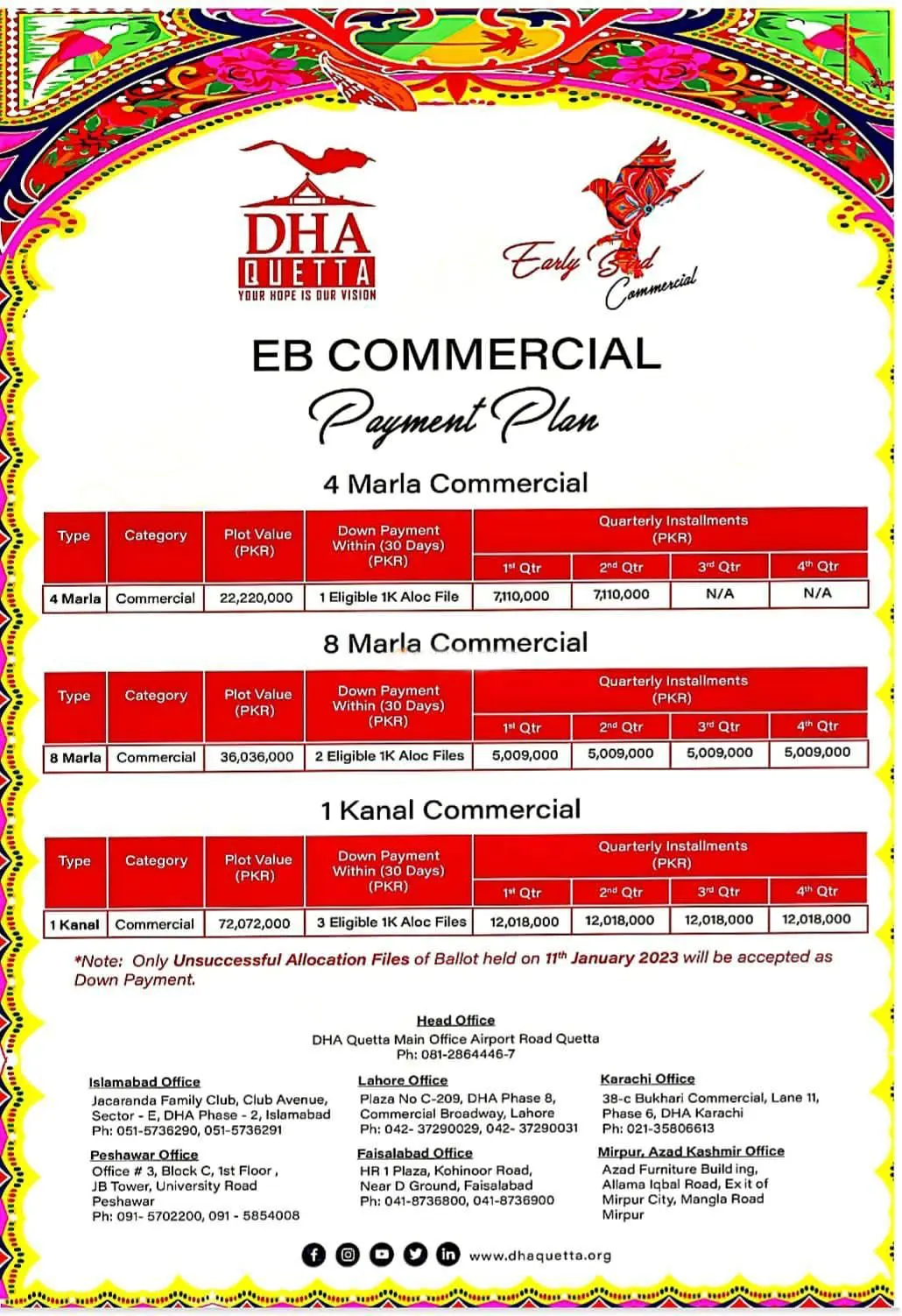 DHA Quetta has gained a reputation for providing state-of-the-art facilities and services to its residents. The society has taken another step towards making the buying process easier for interested buyers. The online form submission process for commercial plots is a testament to the society's commitment to providing ease and convenience to its clients.
The commercial plots in DHA Quetta are expected to attract a lot of attention from investors and buyers due to their prime location and state-of-the-art facilities. Interested parties are encouraged to apply through the online form submission process to secure their commercial plots in the society.