Dubai's Self-Driving Taxis Set to Transform Transportation Landscape
Autonomous Cruise Taxis to Hit Dubai Streets, Redefining Mobility and Safety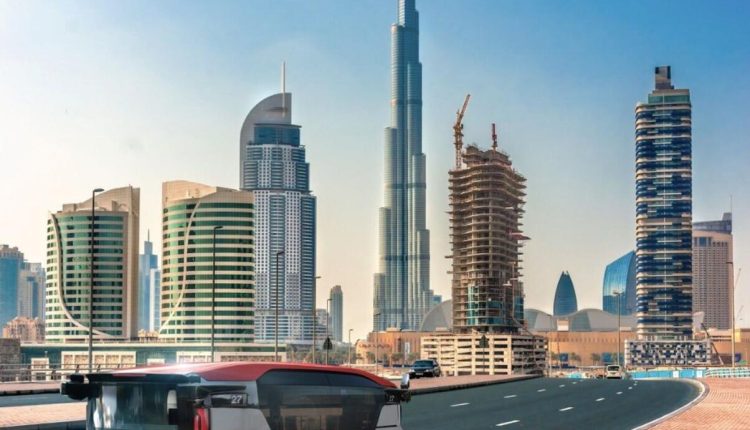 Dubai's Roads and Transport Authority (RTA) is set to introduce a fleet of self-driving taxis on the streets of the city next month, marking a significant milestone in autonomous transportation. This groundbreaking development comes on the heels of successful digital mapping efforts of the Jumeirah 1 area, as confirmed by a senior RTA official during the 3rd Dubai World Congress for Self-Driving Transport.
Khaled Al Awadhi, Director of Transportation Systems at the RTA's Public Transport Agency, revealed that five fully-automated self-driving taxis will commence operations along an 8-kilometer stretch of Jumeirah Road, between the Etihad Museum and Dubai Water Canal, in early October. These autonomous taxis are operated by Cruise, a subsidiary of General Motors (GM), and will initially run without passengers as part of a trial phase. However, select individuals will have the opportunity to ride in Cruise taxis by the end of this year, with full commercial operations expected to begin in the second half of 2024.
Dubai is poised to become the world's first city to operate Cruise self-driving vehicles commercially outside of the United States, marking a major step forward in the global adoption of autonomous transportation. The introduction of these autonomous vehicles is expected to have a profoundly positive impact on Dubai's transportation landscape, including reduced traffic congestion, fewer traffic accidents, and lower emissions.
The RTA and Cruise have already completed the digital mapping of the Jumeirah 1 area, meticulously recording streets, pedestrian crossings, signage, and other road features. Notably, the digital mapping process encountered no significant issues and even accounted for individuals wearing traditional attire, such as abayas and hijabs, to ensure the safety of pedestrians.
In preparation for any potential emergencies during the trial phase, the RTA has worked alongside Dubai Police to establish appropriate response protocols, emphasizing safety in autonomous vehicle operations.
As for pricing, the RTA has yet to finalize the fare structure for self-driving taxis. However, Al Awadhi suggested that it may be similar to the rates of limousine taxis, typically priced at around 30% higher than standard cabs in Dubai.
The self-driving taxis, utilizing all-electric and emission-free Chevrolet Bolt models, are equipped with advanced sensor technology, including LiDAR, cameras, and radars, enabling them to navigate and interact with their surroundings safely.
The RTA has ambitious plans to expand its autonomous taxi fleet in the Jumeirah area in the coming year, with the ultimate goal of deploying 4,000 driverless cabs throughout Dubai by 2030. This effort aligns with the Smart Self-Driving Transport Strategy, which aims to transform a quarter of mobility journeys in the city into smart and driverless journeys by the same year.
The choice of the Jumeirah area for the initial rollout phase is strategic, given its prime location and historical tourist attractions. Initially, the self-driving Cruise taxis will operate exclusively within this area, limiting pick-up and drop-off points to the same vicinity. Moreover, these autonomous taxis will adhere to the existing speed limit in the Jumeirah area, capped at 70 kilometers per hour.
In addition to the three-passenger Cruise taxi, the Dubai World Congress for Self-Driving Transport also showcased the Cruise Origin, a shuttle-like vehicle designed for ridesharing services. This innovative vehicle can comfortably accommodate up to six passengers, boasts no steering wheel or pedals, and is designed for highway speeds. The interior of the Cruise Origin is spacious, featuring seats that face each other, personal USB ports, and digital displays providing passengers with essential information about their rides.