Toyota's Locally-Assembled Corolla Cross Hybrid Spotted in Karachi
Hybrid SUV Spotted on Pakistani Roads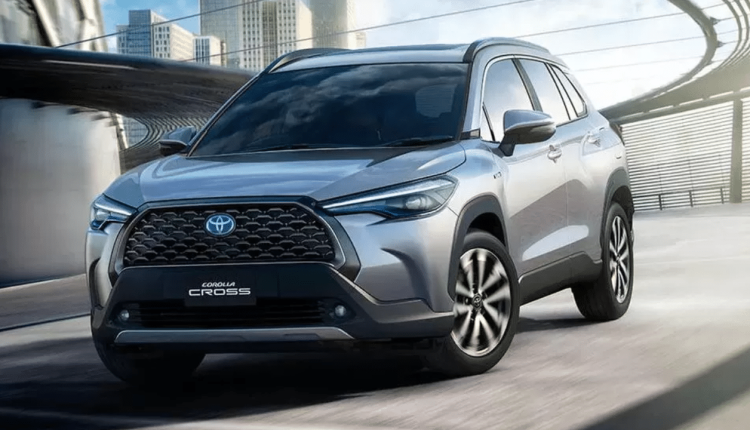 After navigating through a series of operational and production-related challenges, Toyota is now on the verge of introducing its inaugural locally assembled hybrid car in Pakistan.
A trial unit of the locally-assembled Corolla Cross Hybrid has recently emerged on the streets of Karachi, adorned with a distinctive black and blue wrap. Although Toyota Indus Motor Company (IMC) has maintained a discreet stance, industry insiders suggest that the company has initiated road-testing for this crossover hybrid SUV.
In the closing months of 2022, industry reports hinted at the possibility of the company unveiling its first locally assembled hybrid model within the first half of 2023. Regrettably, these ambitions were dampened by limited production capacity and import restrictions.
Fast forward to July 2023, fresh reports surfaced indicating that the company might potentially launch the Corolla Cross later within the same year. Despite an official statement not yet being issued by Toyota IMC, these reports speculate that the launch event could be slated for November 2023.
While this development marks a significant stride for the company, it is anticipated that the Toyota Corolla Cross Hybrid will likely cater to a specific market segment due to its anticipated higher price point. This is particularly pertinent amidst the backdrop of prevailing hyperinflation, which is further poised to amplify the cost factor.