Temporary Closure Alert: Dive into the Pause of Expo City Dubai's Top Attractions
Find out the reasons behind the brief hiatus of 'Garden in the Sky' and 'Rashid's Playground' – Anticipating their thrilling comeback!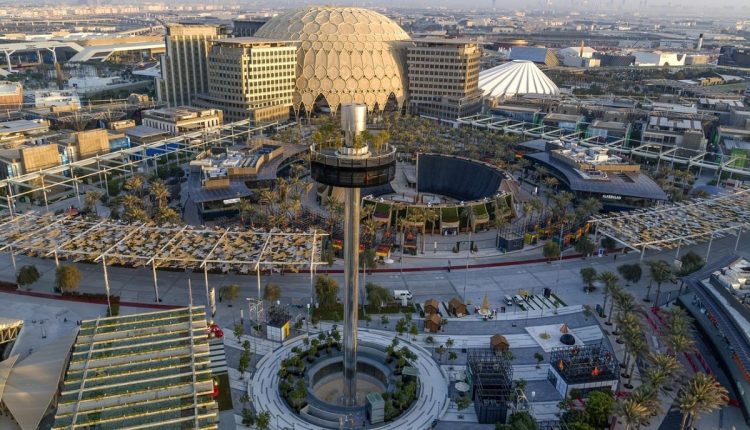 In a recent announcement, Expo City Dubai has revealed the temporary closure of not one, but two beloved attractions—"Garden in the Sky" and "Rashid's Playground." Effective from October 1, 2023, the closure was communicated via X (previously Twitter), though a concrete reopening date remains elusive.
This isn't the first time Expo City Dubai has pressed pause on its offerings. Back in May, the iconic "Garden in the Sky" experienced a brief hiatus for routine maintenance, resuming operations in early August after undergoing necessary enhancements.
The "Garden in the Sky" isn't your typical observation tower—it's a captivating rotating structure that lifts visitors 55 meters above ground level, treating them to awe-inspiring panoramic vistas of the city. Its upper deck, adorned with lush greenery, creates an oasis in the sky, further enhanced by nightfall when the tower's base is bathed in enchanting illumination.
Meanwhile, "Rashid's Playground," nestled in Jubilee Park, is a whimsical haven designed for the younger demographic. With an ocean theme, this play area features lively elements such as spring-loaded sharks, slides shaped like whales, exploratory ocean liners, and an interactive 3D maze—an imaginative delight for children.
While the news of these closures might disappoint some eager visitors, it's crucial to recognize that such measures are often enacted to guarantee the safety and excellence of the experiences provided. Keep a vigilant eye on Expo City Dubai's official channels for updates on the anticipated reopening of these attractions, promising to once again captivate the public with their unique charm and allure.