United Nations Pakistan Announces Internship Opportunity in Communications and Partnerships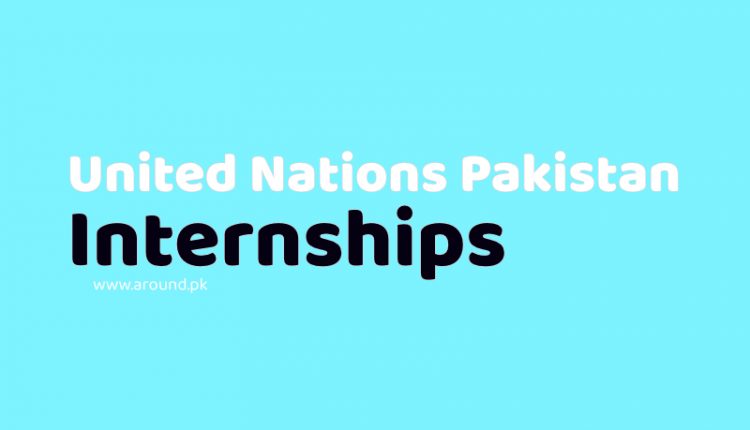 Islamabad, Pakistan – The United Nations Operations (UNOPS) in Pakistan has recently unveiled an exciting internship opportunity for budding professionals in the field of Communications and Partnerships. This position offers a unique chance to work under the esteemed Partnership Unit of the UN in Pakistan.
Role and Responsibilities:
The selected intern will be positioned in the Partnership Unit, working closely with the Partnership Specialist and Communications Officer. Their primary responsibility will be to bolster the implementation of the Pakistan Communications Strategy, aiming to enhance UNOPS's visibility in the sub-region.
Key tasks include:
Assisting in the execution of the Pakistan Communication Strategy.
Preparing external communication materials tailored for various stakeholders like UN agencies, governments, NGOs, and the private sector.
Managing and producing content for Pakistan's social media channels.
Crafting content such as blogs, project factsheets, web stories, and press releases.
Ensuring the achievements of Pakistan projects are aptly communicated for external outreach.
Contributing to the internal communication channel with articles and stories from Pakistan.
Supporting Partnership Development activities, including research and analysis of potential partnerships in Pakistan.
Assisting in the creation and maintenance of partnership documents.
Aiding in the implementation of the stakeholder management and communications strategy for Partnership Development.
Eligibility Criteria:
Education:
A first-level university degree, preferably in Mass Communications, Journalism, Business Administration, or related fields. Applicants must upload their academic diplomas or transcripts.
Experience:
No professional work experience is required. However, applicants should have graduated in the stated fields within the last three years.
Language Skills:
Proficiency in English is mandatory, while fluency in Urdu is highly preferred.
IT Skills:
Applicants should possess commendable IT skills. A strong grasp of Google Suite Applications is a plus. Familiarity with graphic design software like Adobe Photoshop, Illustrator, or InDesign is also desirable.
Interested candidates must create an Indeed account to apply. This internship offers a golden opportunity for on-the-job training, allowing interns to play a pivotal role in content development, outreach activities, knowledge management, and more.
For those passionate about making a difference and gaining invaluable experience with a renowned international organization, this is an opportunity not to be missed.