Apple Unveils iPhone 15 and Apple Watch Series 9 at 2023 Event: What's New?
Discover the Latest Technological Advancements from Apple's September Event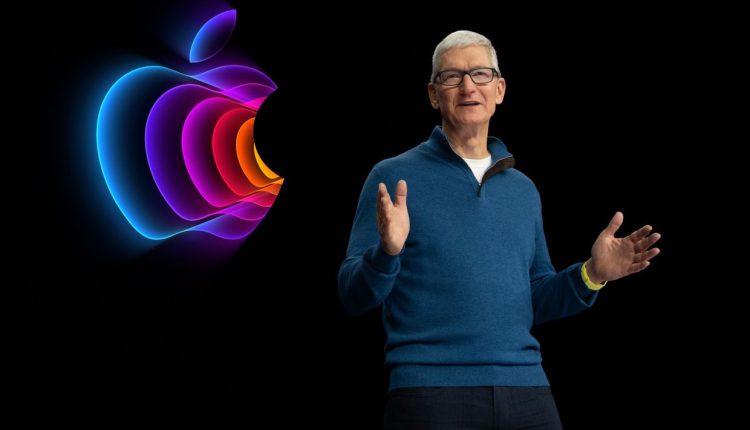 Apple's 2023 Event Unveils iPhone 15,
In a highly anticipated showcase, Apple is gearing up to unveil its latest innovations at the Apple Event scheduled for September 12, 2023. Tech enthusiasts can expect a host of exciting product launches, with the iPhone 15 and Apple Watch Series 9 taking center stage. Here's a glimpse of what's in store for Apple fans.
iPhone 15: Embracing USB-C and Wireless Charging Advancements
The standout announcement of the event is undoubtedly the iPhone 15. What sets this release apart is Apple's adoption of the USB-C interface, a departure from the longstanding Lightning connector. This move was partly influenced by European Union regulations, which mandated standardized ports across devices. While manufacturers have until the end of 2024 to comply, Apple has opted to lead the way with the iPhone 15. This transition not only aligns with EU regulations but also addresses consumer advocacy and e-waste concerns on a global scale.
The iPhone 15 is expected to offer two different USB standards, with USB 3.2 data speeds reserved for the pro models and the standard iPhone 15 equipped with USB 2.0. Additionally, wireless charging capabilities will see a significant boost, with all models supporting 35W charging using the Qi2 standard, a combination of wireless charging and magnets, a technology Apple has previously employed. The Dynamic Island feature, initially introduced on the iPhone 14 Pro and Pro Max, will also make its way to the more affordable iPhone 15 models.
An intriguing rumor suggests the introduction of an "iPhone 15 Ultra," replacing the Pro Max. This device is rumored to feature a 6.7-inch display with a 120Hz refresh rate, slimmer bezels, and an innovative "Action" button, borrowed from the Apple Watch Ultra. This button is expected to offer customizable shortcuts to various functions, including the camera, accessibility options, flashlight, and the Shortcuts app.
Apple Watch Series 9: Evolving Wearable Technology
While details about the Apple Watch Series 9 have been relatively scarce, it's clear that Apple's focus for this year might be on incremental improvements rather than groundbreaking features. With the Apple Watch's 10th anniversary approaching, the company could be saving its most significant innovations for the next year. However, an "Apple Watch Ultra 2" is on the horizon, likely featuring upgraded processors, new color options, and potential advancements in case design using 3D printing technology.
AirPods and Beyond: Expanding the Ecosystem
Though not the primary highlight of this event, the timing appears ripe for a new iteration of AirPods. While the H2 chip treatment might be reserved for 2024, there's speculation about standalone USB-C charging cases being introduced. Apple may also surprise consumers with updates to the AirPods Max, which have seen no significant refresh in nearly three years. Additionally, a new HomePod mini could make its debut.
What Else to Expect
Apple's Vision Pro headset, initially showcased at WWDC in June, is likely to receive more attention, providing a deeper look into its capabilities. Content for this spatial computing headset remains uncertain, making this event a potential platform for demonstrations, especially considering its early 2024 market release.
Fans can also anticipate more detailed information about the release dates for iOS, macOS, iPadOS, and watchOS updates. While new Macs are somewhat uncertain for this event, the highly anticipated M3 chip may make its debut in 2024.
The Apple Event is scheduled to commence at 10 AM PT on September 12, promising a host of exciting revelations. Stay tuned as we bring you live coverage of all the announcements.