India's Child Marriage Crackdown: Over 1,000 Arrests Signal Progress
Assam's Ongoing Battle to End Underage Unions Gains Momentum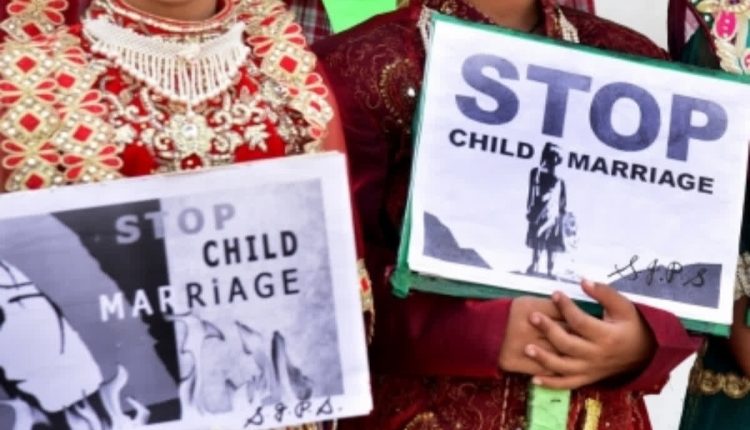 In a decisive move to combat the deeply rooted issue of child marriages, Indian authorities have arrested more than 1,000 people in the country's remote northeast region. This marks the second government-led crackdown on illegal child marriages in the area within the span of a year.
The northeastern state of Assam, grappling with a high incidence of underage unions, had previously detained 4,000 individuals in a concerted effort in February. Among those apprehended were parents of married minors and registrars who had approved underage betrothals. The Chief Minister of Assam, Himanta Biswa Sarma, revealed that a subsequent phase of the anti-child marriage campaign was initiated in a special operation commencing at dawn.
Taking to X, formerly known as Twitter, Sarma declared, "The number of arrests is likely to rise," highlighting that the current count stands at 1,039. His commitment to eradicating child marriages from the state is reflected in his ambitious goal to achieve this by 2026.
Despite the legal marriage age being set at 18 in India, the prevalence of child marriages remains a pressing concern, especially in economically disadvantaged rural areas. India is home to a staggering 220 million child brides, according to UN statistics. The recent crackdowns underscore the concerted efforts to curb this deeply ingrained practice.
Child marriages have severe repercussions, with young brides often compelled to abandon their education, taking on responsibilities such as cooking and cleaning for their spouses. Moreover, early pregnancies expose these girls to health risks. In a pivotal ruling in 2017, India's top court categorically stated that engaging in sexual relations with an underage wife amounts to rape—an assertion that garnered applause from activists championing the cause against child marriages.