Unprecedented Convenience: Pakistanis' Eid Train Travel Experience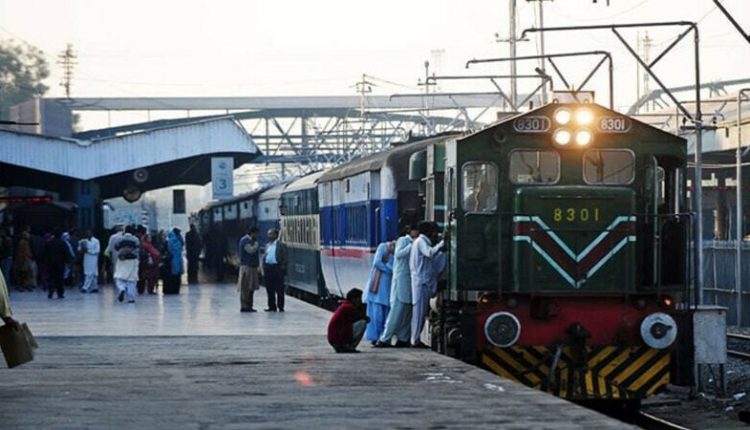 Last week, millions of Pakistanis embarked on long-awaited stress-free holidays, relishing the opportunity to plan mini-vacations with their families and travel alongside their loved ones. As expected, trains emerged as the preferred mode of intercity travel, closely followed by buses.
What truly won the hearts of travelers was the unmatched ease and convenience they experienced while booking their train tickets well in advance, right from the comfort of their homes. This seamless process was made possible by the widely recognized and highly utilized e-ticketing platform that has revolutionized ticketing experiences in Pakistan.
Bookme, the leading name in e-ticketing, has consistently demonstrated incremental growth in its efforts to digitize the ticketing landscape, particularly within the railway industry. Having successfully ventured into digital pre-paid ticketing for the cinema industry a decade ago, Bookme later disrupted the intercity bus sector by introducing the concept of pre-booking and e-ticketing, catering to the needs of both the masses and bus companies.
In addition to its prominent presence in travel and entertainment-related ticketing, Bookme has also gained recognition for its extensive inventory in airline ticketing and its exclusive ticketing rights for the Pakistan Cricket Board (PCB), capturing the hearts of a nation known for its ardent love for cricket.
Recently, Bookme has accelerated its efforts to revolutionize the railway booking experience, showcasing its unwavering commitment to convenience and transparency. Over the past six months, it has expanded its services to digitize train ticketing, receiving tremendous appreciation from passengers who welcomed this much-needed development in the booking process.
A standout feature of Bookme's train vertical is the provision for passengers to view seat availability and categories during the booking process. This level of detail empowers travelers, providing them with greater control and peace of mind as they make their travel arrangements.
Furthermore, Bookme offers instant refunds in the event of cancellations, a concept that was previously unheard of in the train ticketing industry. This unwavering dedication to customer satisfaction has rapidly established Bookme as a popular choice among train passengers.
Despite the challenging business landscape faced by various industries, Bookme has emerged as the strongest intercity travel ticketing platform. Its success can be attributed not only to its extensive inventory of travel and event partners in the ground and air travel sectors but also to its commitment to providing customers with multiple secure and convenient ticket purchasing options.
With the widest range of payment methods available, Bookme ensures flexibility and convenience for its customers, backed by the credibility and trust garnered by the Bookme.pk brand over the past decade.
Moreover, Bookme's services are easily accessible through leading banking apps and popular digital wallets such as Easypaisa and Jazz Cash, providing users with seamless transactions and a hassle-free experience.
As Bookme continues to reshape the ticketing landscape, it is driving a new era of convenience and transforming the way Pakistanis book their travel arrangements. By embracing technology and putting customer satisfaction at the forefront, Bookme is setting new standards in the industry, making train travel a delightful and hassle-free experience for all.